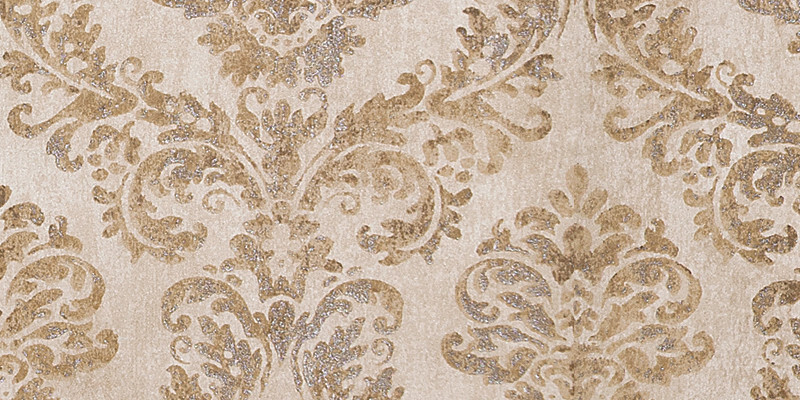 Palm Springs Inspiration in Dallas
First-time homeowners Greg and Chantal Hickman are familiarized with makeovers. He's a stylist at Nordstrom. The few pulled out of their design art to give their dated 1961 house in East Dallas a hands on transformation. They gave the exterior a Palm Springs–motivated facelift, and also the interior today comes with an eclectic vibe which incorporates Greg's handmade furniture.
at a Glance
Who lives here: Greg and Chantal Hickman and their beagle–Boston terrier mix, Lucy
Location: East Dallas
Size: 1,200 square feet; 3 bedrooms, 1 bathroom
Year built: 1961
Hilary Walker
Greg and Chantal, shown here, worked with a $4,000 layout budget for the exterior and a six-month time frame. They painted the brick a dark grey and the doorway a cheerful coral. Then they added a painted decorative display and replaced the walls. Modern planters and steel edging inspired from the low-maintenance landscaping and midcentury-cool design of Palm Springs replaced unruly shrubs. "We wanted it to have a more desert feel and drought-resistant plants to the horrible Texas heat," says Chantal.
Gray paint: Porpoise (5 percent darker); doorway paint: Ardent Coral, equally by Sherwin Williams
Hilary Walker
Lucy lounges on a sectional that divides the living area that is open-plan. The couple found the "214" signal at local store Dolly Python. The figures represent the couple's wedding anniversary (Valentine's Day) in addition to a Dallas region code.
Rug: Samaya Soumak Jute Rug, West Elm; alloy bar stools: Again & Again
Hilary Walker
The Hickmans invested at a few midcentury modern pieces, similar to this lounge chair, to combine with their newer pieces.
Yellow pillow: Trade Days
Hilary Walker
Lush pots of greenery, in this way fiddle leaf fig, adorn multiple corners throughout the home.
Hilary Walker
This midcentury credenza, utilized as a TV stand, got a contemporary flourish with the inclusion of flocked damask paper.
Hilary Walker
The property's kitchen was updated by the last owner but has been lacking interest. Greg measured and stained pine wooden slats and added them into the front counter to get a striking accent.
Metal bar stools: Again & Again
Hilary Walker
Hilary Walker
Greg, who sells his handmade furniture on Etsy, created this wooden bookshelf. The purple geode was picked up during a trip to one of the few favorite destinations: Marfa, Texas.
Drapes: West Elm
Hilary Walker
The bedroom features an impressive accent wall which Greg and Chantal made using Inhabit wall flats made from bark berry sugar. A black macramé hanger is a posh accent as well.
Wall tiles: Chrysalis, Inhabit; bed: stage, BoConcept; pillow: Lappljung Ruta, Ikea
Hilary Walker
Mementos collected from travels and experiences accent every room, such as in this bedside vignette. This polaroid of Chantal was taken at a graffiti park during a trip to Austin for the Fourth of July. The geode was accumulated while the two were on holiday with friends in Marfa, Texas.
Hilary Walker
To contrast the white accent wall, the remainder of the area is a warm grey. A rich wood midcentury credenza and moody art round out the area. The hardwood floors are original to the home.
Paint: Channel Seal Gray, Valspar
Hilary Walker
An excess bedroom acts as a multipurpose area; the Hickmans use it as a home office and for bicycle storage.
Hilary Walker
They maximized the space in this area by adding wall storage along with a shared desk. Greg created the shelves from uncooked cedar, as well as the couple bought the desk from a artist at Austin throughout a City-Wide Garage Sale.
Hilary Walker
With the help of Rocky Garza, another Dallas furniture maker using a similar flavor for industrial layout and rustic timber, the two built a dining table and benches for the outdoor patio.
Hilary Walker
A number of the pieces here, including the letter "H," that the 7UP tin can and the cart, were sourced from flea markets, Craigslist, antique shops and estate sales.
Hilary Walker
"It's very good to get support from each other," Greg says. "That is key for us. We are a team on just about everything. I wouldn't be doing half what I'm doing now if it weren't for [Chantal]."
Your turn: Show us your creative house
Browse more homes by design:
Little Homes | Colorful Homes | Eclectic Homes | Modern Homes | Contemporary Homes
Midcentury Homes | Ranch Homes | Conventional Homes | Barn Homes
Townhouses | Apartments | Lofts | Holiday Homes